An interview with Itha's founder
Posted on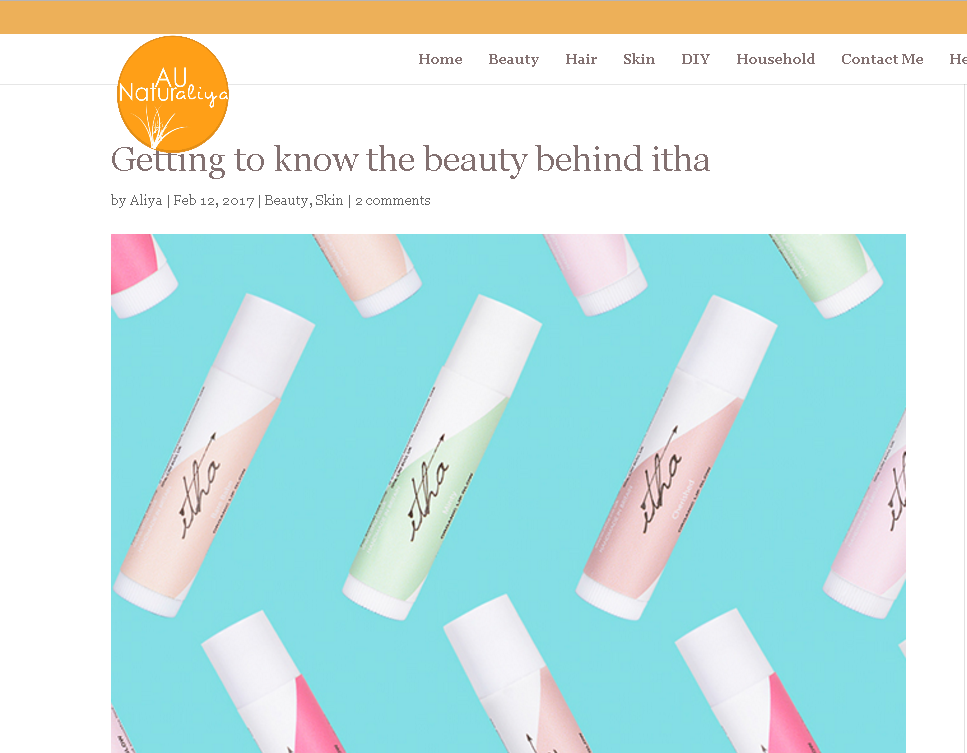 The lovely London based beauty blogger Aliya has uploaded a post on her blog - "Getting to know the beauty behind itha".
"...this time I'm getting to know the founder of itha London, Kelly. Itha is a London based natural brand most famously known for it's Organic Lip Conditioners. I first noticed them on the beautiful Rachael from Naturlily (who I had the pleasure of briefly meeting at Clean Cult 2016) and the lovely Paula Khan. They are packed with lovely natural ingredients such as jojoba wax and organic cocoa butter. Vegans will be delighted to know that this is also vegan friendly."
Head here to discovery the full story, and find out her green beauty story, her favourite itha product, and so on...We love the interview and the blog post, thank you Aliya!